NORDIC FORMULA
NATURAL SKIN TECHNOLOGY
improves your skin health by healing
skin damage in a natural way
from your past lifestyle and
environment exposure.
NORDIC FORMULA
NATURAL SKIN TECHNOLOGY
NIGHTCREAM ADVANCED REPAIR & POWER GLOW SERUM IS MENTIONED IN FASHION MAGAZINES ELLE & KAMILLE!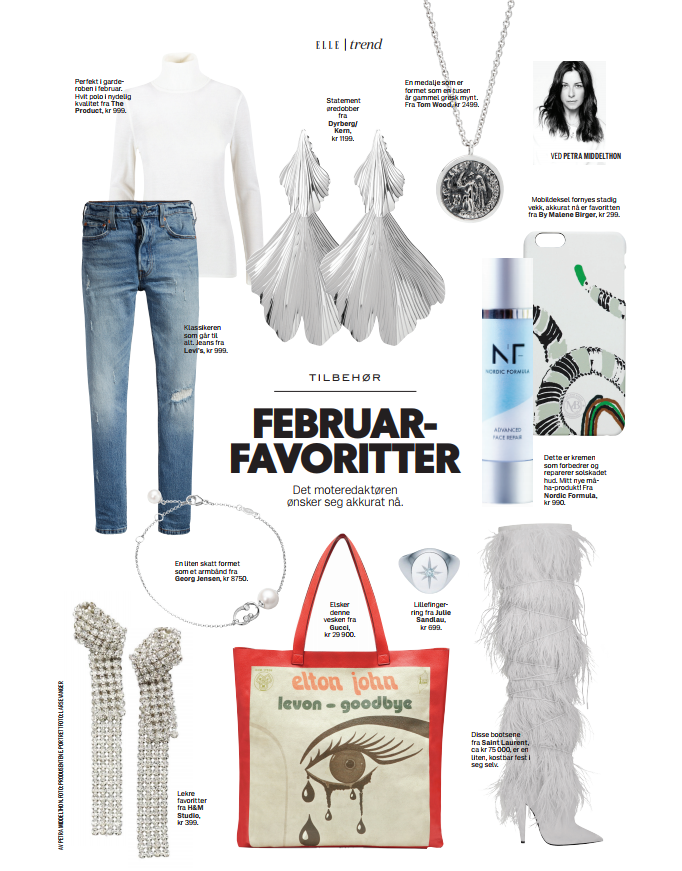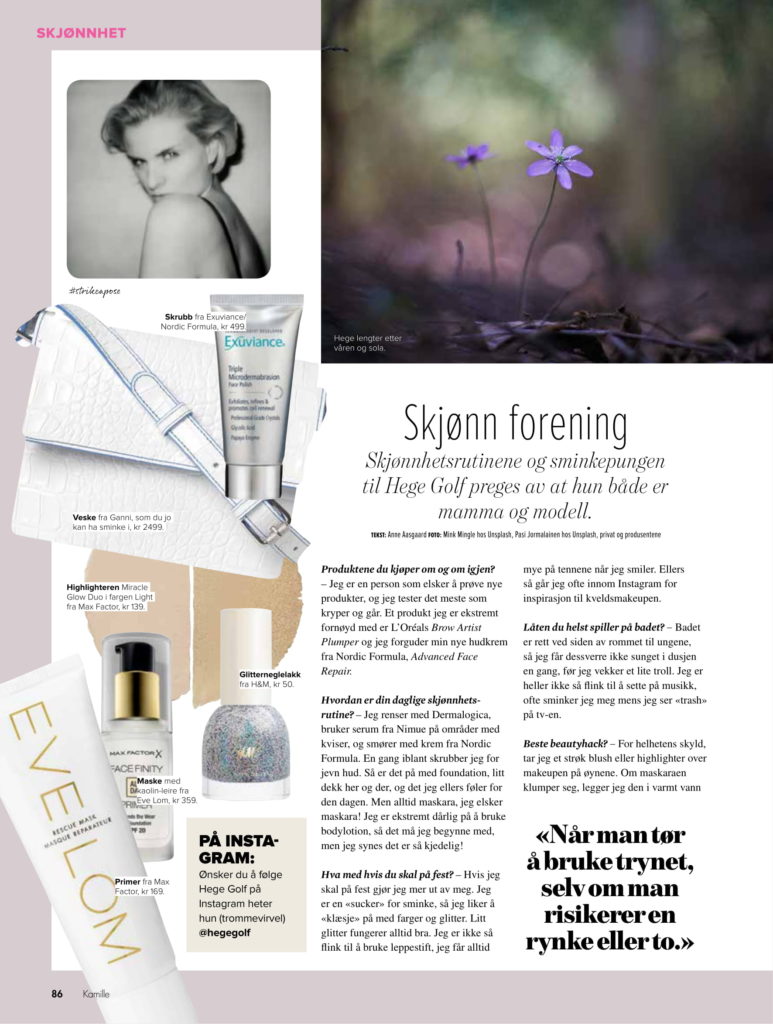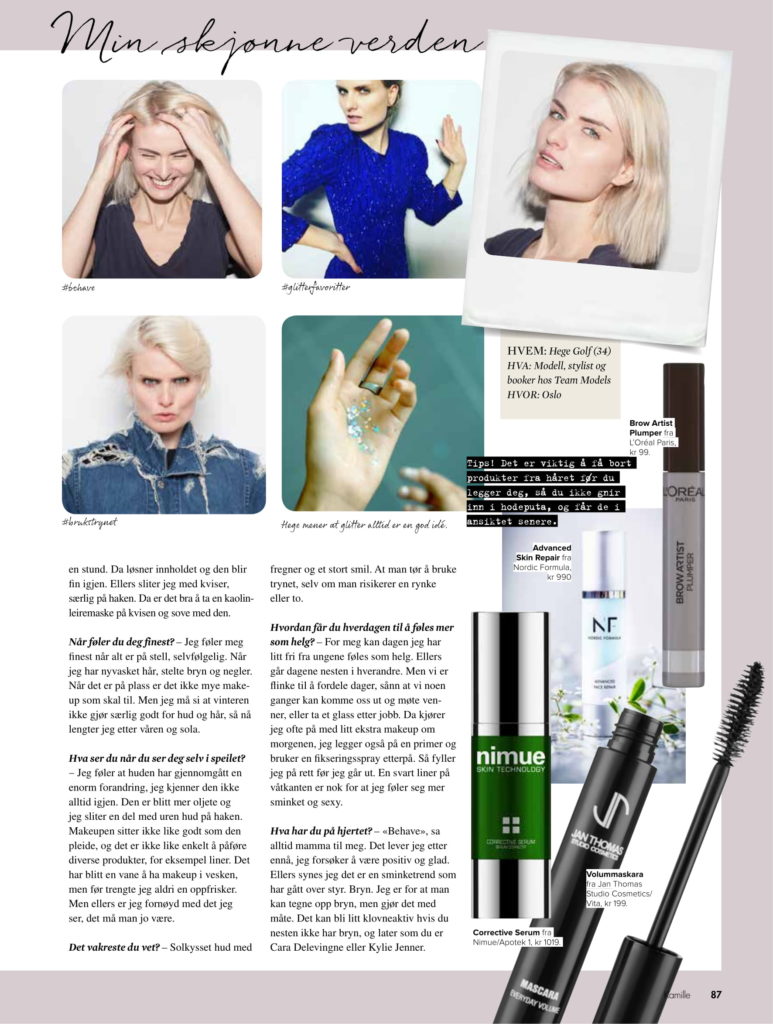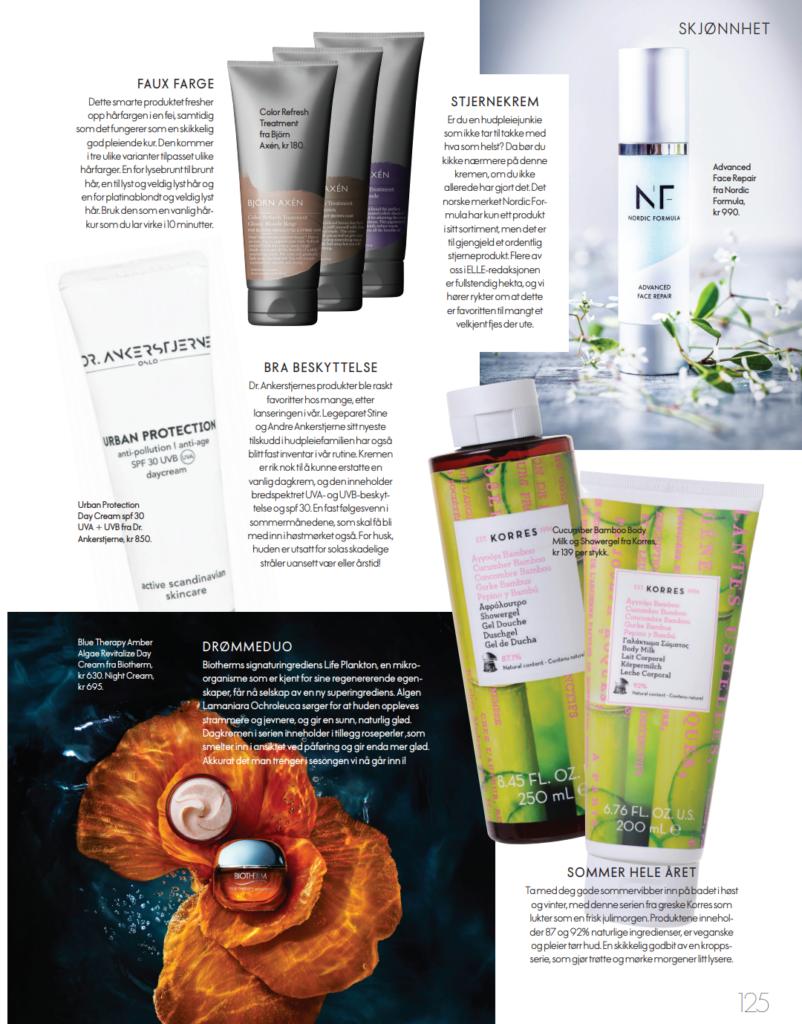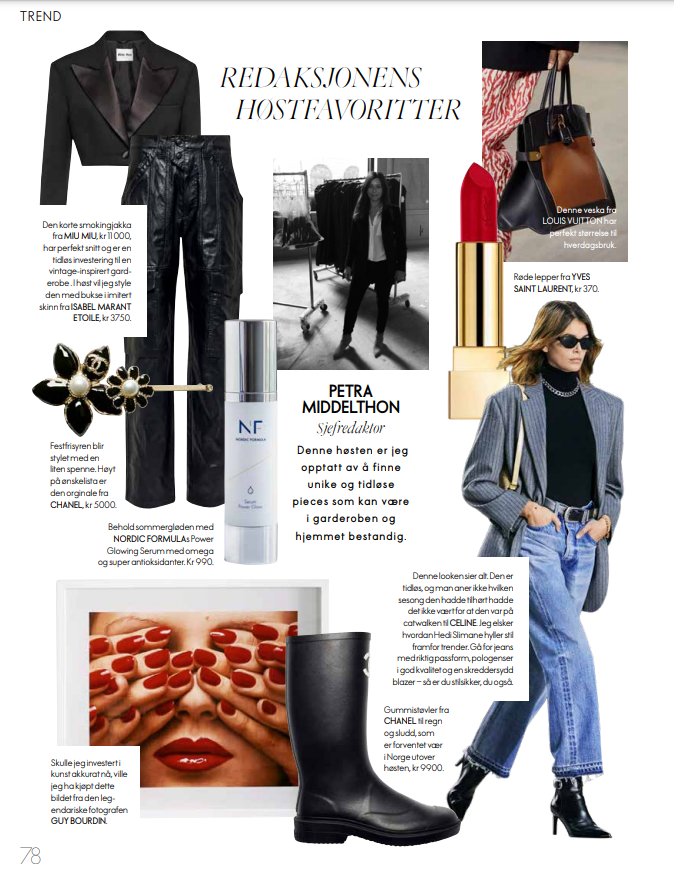 NIACINAMIDE (VITAMIN B3)
Niacinamide is an innovative ingredient that provides your skin with Moisture, prevent fine lines and improves acne and rosacea conditions due to it's anti-inflammatory benefits. It gives your skin glow and energy for a fresh skin tonus. Niacin binds to and activate sirtuin-receptors that may reverse signs of aging.
RETINOL CYCLOSYSTEM COMPLEX
Retinol (Vitamin A) is protected by micro-encapsulated cyclodextrins to provide efficiency and release control. This extendsthe Retinols action time and is therefore not so aggressive for side effects. Retinol is an important age management factor in Nordic Formula and has a documented effect on improving aging signs like sun damage, wrinkles and pigmentation.
PRO-COLL-ONE+®
PRO-COLL-ONE+® contains a highly purified fraction of HRGPs glycopeptides obtained from soya. It is demonstrated that PRO-COLL-ONE+® is gifted with a powerful and targeted efficacy on collagen I synthesis. PRO-COLL-ONE+® smoothes the surface microrelief and is an essential anti-age face care ingredient.
Congratulations with the launch, Linda! I'm very happy with your face cream and strongly recommend it.
Heidi 🇳🇴
You have developed an amazing product! A must-have!
Fredrikke 🇳🇴
Congratulations, Linda! So happy with the night cream.
Heidi, 48 år 🇳🇴
I bought your product for my sister Hjørdis and her son Thorbjørn and they love it. They can really feel that it works and the mild scent of freshness works perfect for both men and women.
Doddy 🇩🇰
Congratulations, Linda! I'm very happy!
Hege 🇳🇴
In 2020 Nordic Formula was chosen by Elle Norway to be one of the local skincare products to participate in the ``Elle Beauty Award`` among international beauty and skincare products.
ELLE Beauty Editor 🇳🇴
Congratulations Linda! Great products - very happy with them.
Jeanine 🇳🇴
Love the night cream and the results!
Kristin, 46 år 🇳🇴
I've been using your product for a copuple of days and can really recommend it. The consistency is balanced, moist and light so it moisturizes well without being greasy. I love the fresh and clean scent and that you can apply it around the eye area!
Kjersti 🇳🇴
Linda, your face cream is totally amazing!!! Congratulations!
Mari, 58 år 🇳🇴